Home | Hermes
COLLECTION_CONTENT
Objects for Interior life
Functional and vital, Hermès objects permeate the space. They keep their promise of making us dream and accompanying us in our everyday lives. 
Cashmere in a spin
In Nepal, at the beginning of winter, the wool from the white cashmere goats is combed, carded, dyed and ready to weave. The cashmere fabric is then bedecked with bright colours.
RSE Femmes et Hommes
The golden filets of porcelain
In the Hermès workshops in Nontron, eight gilders master the art of decorating ceramic pieces by hand.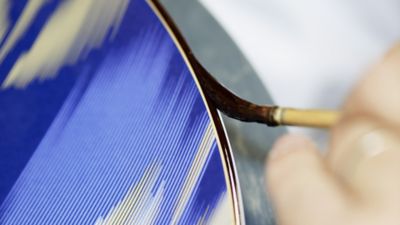 The Panoramic of Ceramic
From the heat of the kiln to the gaze of the eye. Strength and translucence meet resonant beauty. Peer into the kaleidoscopic world of Hermès porcelain.
DESIGN_WEEK
Presented at Milan Design Week, Hermès' new collections for the home are a tribute to the materials that give life to unique objects.
FAPIAO INFORMATION
Please fill Fapiao information in Chinese.
* Required information
Cart
You have no items in your cart.

Want to return an item?
To request an exchange or a refund, please to your account
Here to Help
But you can also contact us:
Customer Service
Mon-Sun: 10:00 am - 10:00 pm
Please scan QR code in Wechat, and follow us to chat with an assistant.
Monday to Sunday 10:00 am - 8:00 pm
Wechat ID : Hermes_Official
Monday to Sunday 10:00 am - 8:00 pm
Frequently Asked Questions
See all FAQs
Add an address
Edit address
* Required information
Already have an account?
Create an account
Thanks to your Hermès account, you will be able to:
• Access your shopping cart
• Access all your orders and download the related sales memo
• Manage your address book to order faster
• Update your personal data
Account
Create an account
* Required information
Have a question? You may find an answer in our FAQs. But you can also contact us:
* Required information
Women

Ready-to-wear

Bags and small leather goods

High jewelry and jewelry

Fashion jewelry

Apple Watch Hermès

Men

Ready-to-wear

Bags and small leather goods

Apple Watch Hermès

Home

High jewelry and jewelry

Fashion jewelry

Fragrances

Shoes

Bags and small leather goods

Scarves and silk accessories

Equestrian

Reading and writing
Request an exchange
Request a refund